Dog Grooming Services in Westbrook, ME
If you're searching for a dog groomer in Westbrook, ME, then look no further than Dog-a-holick. Our highly-trained pet groomers provide individualized service with a tender touch to have your pet looking their finest. Our experts groom all breeds of dogs. Whether your beloved pet needs a quick wash and teeth brushing visit, or it's time for a dab of extra spoiling, our devoted team is here to assist with all your desires for dog grooming. We provide a hygienic, safe, and hospitable place to wash up your dog. At the time of booking, kindly specify your dog's age, temperament, and weight category in order to better help us match you with the perfect groomer and solutions. Set up your appointment today.

Grooming Packages
Each pup that comes to Dog-a-holick, goes through a thorough check-up with our pet stylist, in order to assess his/her grooming needs and discuss with their parent the desired look they want.
All services Include
Personalized Consult with a Stylist
Bath with our luxury pet shampoo that provides excellent results
Tearless Chamomile Facial
Ear Cleaning and Ear Plucking (upon request)
Nail cutting & Filing Pads moisture/hydration
Teeth Cleaning
Brush out and Blow out
De-shed Treatment
Education for Pet Parent if needed
Extra Love & Attention

Our rates are based upon your pup's skin condition, hair, and coat type. Prices vary depending on his/her weight, level of difficulty, and the time spent getting pampered.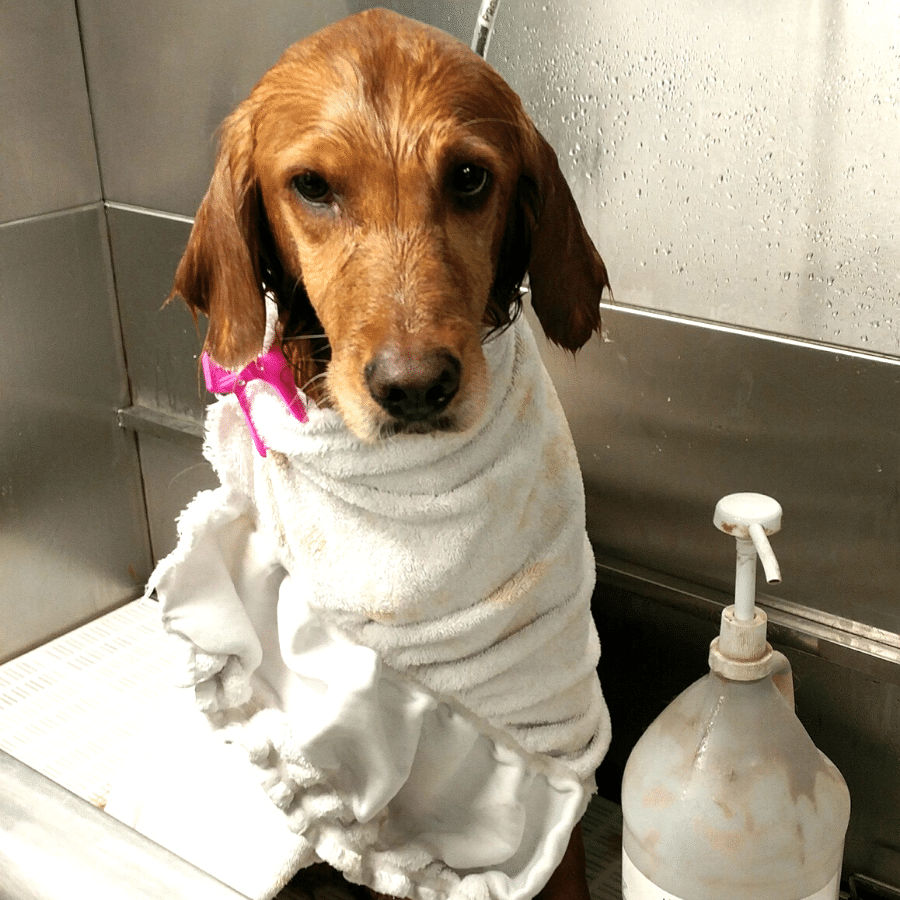 Bath Time
Long Hair - $60-$90
Short Hair - $35-$75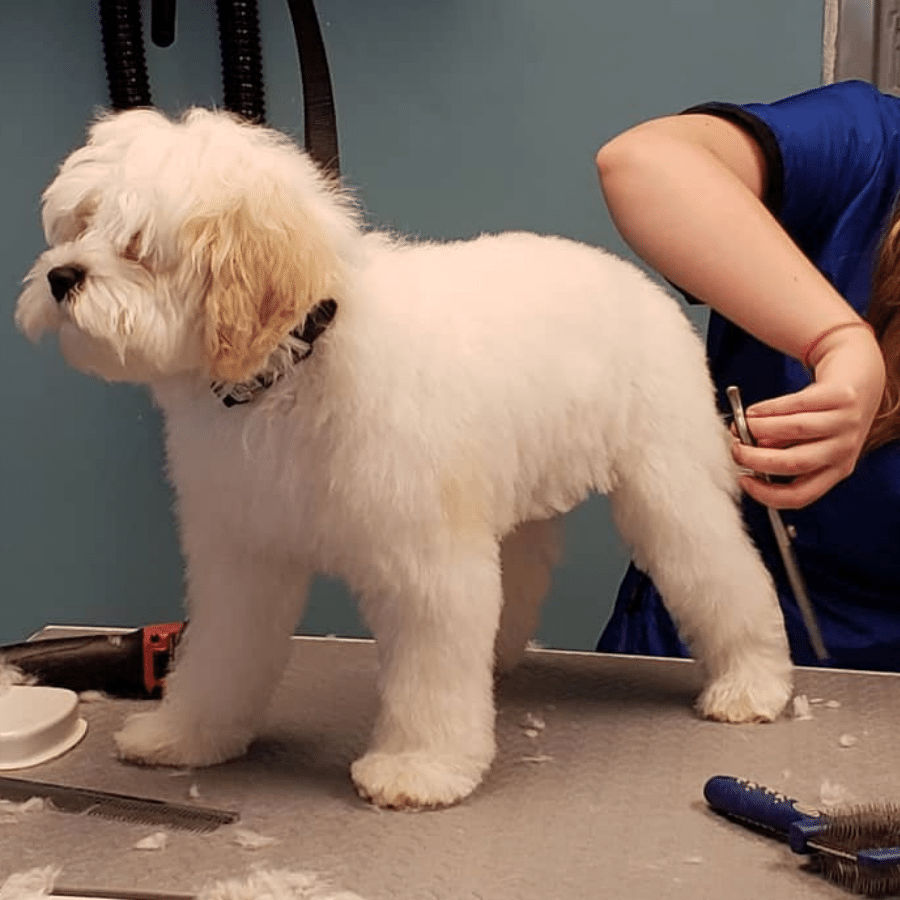 Bath & Haircut
Poodles and Doodles $95-$250
Other Breeds start at $60+
If your dog requires De-matting ADD per 1/2 hour $30 on top of the rate.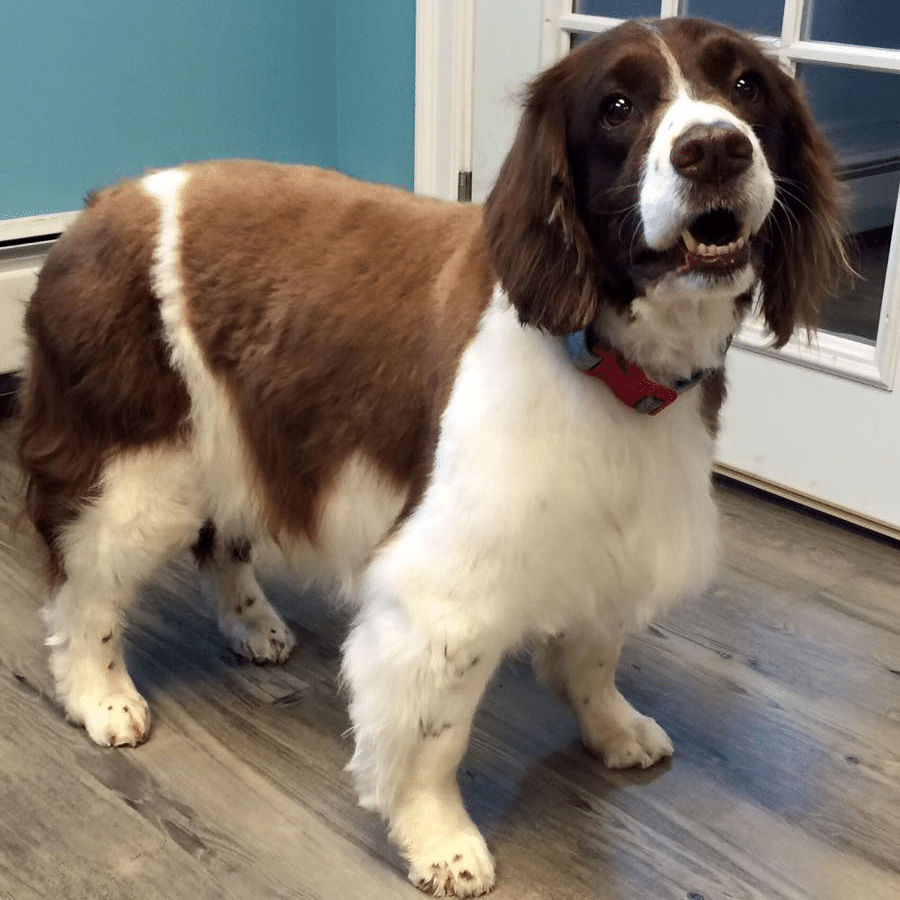 Mini Groom - Winter Only
Prices start at $45+.
Includes everything in a BATH, plus very light trimming of the face, feet, and private area. This is a great option for winter if your dog's coat is in great condition.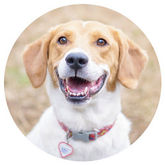 Bath & Brush
Our bath service includes shampoo matched for your pets' coat type, leave in conditioner, brush out, nail trimming and filing, and ear cleansing.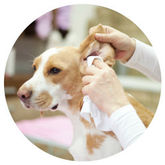 Ear Cleaning
A dog's ears are delicate and vulnerable to infection, excessive wax buildup, and ear mites. Cleaning your pet's ears reduces build-up to help hinder infections and reduce the smell.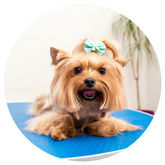 Face Trim
Several pooches need a haircut from around their face. Our groomer will be able to help you identify the perfect style for your dog.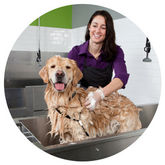 Full-Service Grooming
Your pet is going to be given a bath, clipped, combed, and beautiful head to toe.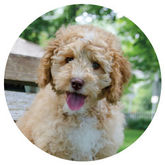 Haircut
We provide breed-specific haircuts. Cuts feature shampoo, dry, and hair trimmed on their head, paws, and bum.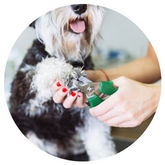 Nail Trim
We cut nails to a prudent length, just short of the toenail quick. Nail trimming prevents painful nail cracking or nails breaking.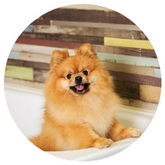 Sanitary Trim
For long hair doggies, sanitary hair cutting may be needed to cut long fur from around the bum.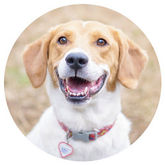 Teeth Brushing
Protect against bad breath, tooth loss, and gum disease with regular teeth cleaning for a healthy smile.
Come visit our professional groomers in Westbrook, ME specializing in compassionate, professional, and trustworthy grooming for dogs.